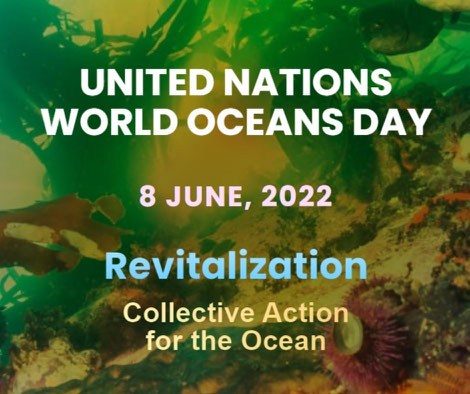 IOI Malta will be organizing 2 events:
31st May - launch of the ANDROMEDA microplastics citizen science campaign at the beach at Rinella with 20-25 schoolchildren, NGOs and ANDROMEDA project partners; 
17th June – annual ocean literacy event at the Malta National Aquarium.
IOI Focal Point Indonesia - A webinar is planned for June and for World Ocean Day, on "How to Maintain Coral Ecosystem in Tourism". The aim is to share information and knowledge with tourist guides about coral conservation. Through this Ocean Literacy activity it is hoped that the guide as mediator could educate the tourist who comes to enjoy ocean beauty and to also become more aware about conservation.
IOI Focal Point Sri Lanka is organising a beach clean-up activity locally with the Fishery cooperative.
IOI Focal Point USA - together with Global Ocean Observing System (GOOS/Intergovernmental Oceanographic Commission) and the GOOS Co-Design Programme endorsed by the UN Decade of Ocean Science for Sustainable Development will be holding a virtual workshop, 6th – 9th June, consisting of a set of sessions centred around marine life for a co-design workshop focusing on the solutions that require information about the location and timing of marine life to inform sustainable development and conservation in the face of future ocean scenarios including biodiversity loss due to climate change. The goal is to address Challenges 2, 7 and 9 of the Ocean Decade.