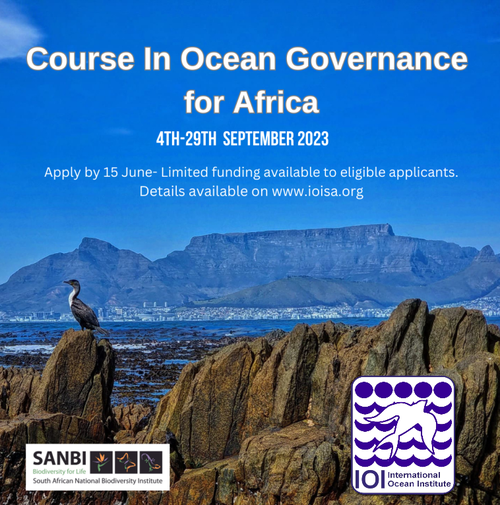 IOI South Africa is happy to announce that the annual 4-week Ocean Governance Training Programme will take place from the 4 - 29 September 2023. Don't miss out on this opportunity to join the 2023 cohort. For more details visit the IOI South Africa website.  
More information on this annual training can be found on the IOI website here. 
To apply please complete the online form by the 15th June 2023. 
Register here.
The brochure containing more information on the training programme can be downloaded below.