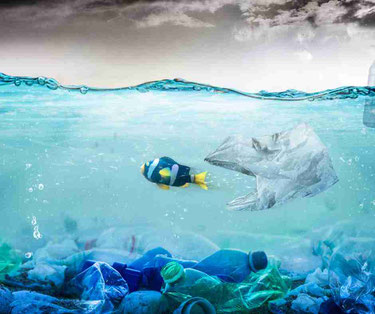 IOI-nominated representative Jai Acharya (IOI Singapore Focal Point, Director IOI Ocean Academy) attended the online PEMSEA  regional forum on "the benefits of the plastic pollution treaty, specifically on the potential provisions on high-risk plastic product categories, circularity, and financing mechanisms".  The objective of the event was to provide the latest developments on key topics to support member States, especially in Asia, in their preparations for constructive and meaningful outcomes at the second session of the intergovernmental negotiating committee to prepare an international legally binding instrument on plastic pollution, including in the marine environment (INC2). The event was interactive in nature, featuring experts and speakers who shared their experiences and perspectives on the key topics. By participating in the forum, there was an opportunity to learn more about the legal framework on the plastic pollution treaty and the importance of its provisions in addressing the plastic pollution crisis in our oceans and beyond.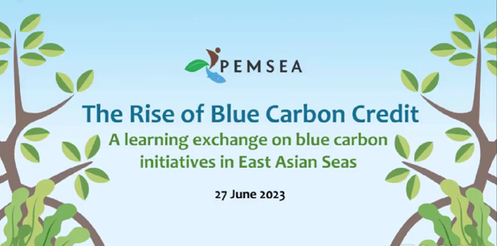 Dr Jai Acharya also participated in the "Blue Carbon Forum": The Rise of Blue Carbon Credits, Learning Exchange on Blue Carbon Initiative, organised by PEMSEA on 27 June 2023. This was planned as an online event of knowledge exchange and learning among East Asian Seas countries and conservation stakeholders to share the on-going practices and learnings on blue carbon initiatives, and underscore the importance of having a standard accounting method for blue carbon.  The event, packed with great content on subject matter was hosted by Abigail Cruzada with a recorded opening message from Aimee Gonzales, Executive Director – PEMSEA Resource Facility (Partnerships in Environmental Management for the Seas of East Asia).  
In the opening message PEMSEA addressed the importance of blue carbon in mitigating the climate crisis, recognizing it by sharing the on-going practices and learnings on blue carbon initiatives, and underscoring the importance of having a standard accounting method for Blue Carbon.  Despite smaller area coverage compared to terrestrial forests, these coastal systems have the potential to trap carbon at a much higher rate keeping locked away underground for millions of years. Their sequestration potential also exceeds that of the terrestrial forests up to 100 times when in healthy condition East Asia is a global hotspot for remaining coastal blue carbon ecosystems, but it is experiencing high rates of loss. Many East Asian countries are also home to some of the most vulnerable coastal communities to the impacts of climate change and declining coastal ecosystem services. There is an opportunity to improve management of coastal blue carbon ecosystems towards achieving climate change commitments, sustainable development goals and the well-being of coastal communities. 
The participating speakers from PEMSEA member states delivered their impressive presentations on "Blue Carbon Strategy in Indonesia" (by Dr Andreas Hutahaean), "BlueCares Project" in the Philippines (University of Philippines – Marine Science Institute), presentation from Prof Guangcheng Chen (China) on "Improving Blue Carbon Sink Capacity in China" and Dr Sukhui Lee (RO Korea) on "Blue Carbon Inventory and Preparations for obtaining International Carbon Credit through Blue Carbon". All presentation focussed on specific issues mentioned above and the importance of coastal and marine ecosystem such as conservation of blue carbon ecosystems, mangroves forests, seagrass meadows and tidal marshes; carbon capture and storage of a large amount of carbon (Blue Carbon). The presentations were followed by panel discussions and Q&A session.
The knowledge shared in these two events will certainly be transmitted and be of benefit to participants of the IOI Ocean Academy in Singapore organised by Director Acharya which could be further shared amongst IOI colleagues and Ocean professionals and experts fraternity. It is the aim of the IOI Ocean Academy to increase the Ocean Literacy globally with the final goal of improving life and sustainable livelihoods and while protecting the Ocean. 
Visit the IOI Ocean Academy webpage to learn more about the IOI Online Literacy Courses being held globally.   
Learn more about the Ocean by following the IOI's #DidYouKnow campaign on Instagram: https://www.instagram.com/ioihq/