REGISTER NOW for the next IOI Ocean Academy online courses organised in English, Urdu and English, Portuguese, Spanish and Hindi Language by our partners in Singapore, Pakistan, Portugal, Costa Rica and Singapore. 
Visit the IOI Ocean Academy main page for more information, to check for any other courses open for applications. 
To Register your interest for courses not yet open for registrations click here.
Sign up to an IOI Ocean Academy today, and be empowered with the knowledge to become more active in favour of Ocean protection and sustainable use.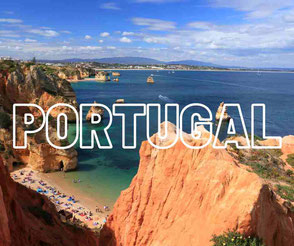 Caring for the Ocean is Caring for Our Common Home
2 - 30 October 2023
IOI Ocean Academy programmes successfully delivered over the last two months and Launch of a new IOI Ocean Academy Singapore Programme in the Hindi (हिंदी) Language

Launch of the IOI Ocean Academy Singapore Programme in the Hindi (हिंदी) Language
It is a moment of great pride for IOI Ocean Academy Singapore to be a pioneer in launching the Ocean Literacy modules in HINDI online under the auspices of the International Ocean Institute (IOI) HQ,  the IOI Singapore (Focal Point) and the International Maritime Management and Consultancy (IMMC) Singapore. HINDI language is understood by the majority of Indians living in the country as well as the overseas diaspora so we look forward to attracting the attention of a large young and vibrant  demographic with forward looking attitudes towards Ocean Literacy. The IOI Ocean Academy aims to establish a good understanding about our Ocean as a major source of life and livelihoods, introduce the concept of  a sustainable relationship with the Ocean, and share knowledge of its rich resources, beauty and blessings and contributions towards our well-being. The meticulously designed content by Dr Jai Acharya, IOI Focal Point and Director IOI Ocean Academy  (Singapore), is targeted to provide holistic knowledge to a young generation, and all interested individuals who want to enrich their knowledge about the Ocean - Our Source of Life and Livelihoods. IOI Ocean Academy Singapore cordially invites interested individuals to participate in this colourfully designed training programme. 
Dr Jai Acharya, Focal Point IOI Singapore
Another six IOI Ocean Academy programmes were completed in the last two months, in English, Urdu and Arabic languages. A total of 1,677 applications were received for the 20hour modules,  for the 744 places offered between the academies this time, attesting to the great public interest in following these opportunities to learn more about the Ocean. 
More information and upcoming academies open for registration can be found on the respective pages via the main IOI Ocean Academy website https://www.ioinst.org/ioi-ocean-academy-1/.
NIGERIA: Ocean Science for All: Promoting Ocean Literacy in Nigeria, 21 - 25 Aug 2023 English Language

Türkiye: Conservation and Sustainability of the Marine Environment in Turkish Seas, 10 July - 18 August 2023

Turkish Language

PAKISTAN: Paradigms of Sustainable Use of Ocean Resources Containing Environmental Impact for Pakistan,

17- 28 JULY 2023 Urdu and English Language

EGYPT: Contribution of Sustainable development goals to marine environmental conservation,

9 - 30 JULY 2023 Arabic Language

SINGAPORE: The Ocean, Source of Life and Livelihoods - An online Ocean Literacy Course, 21 June - 3 July 2023

English Language

SOUTH AFRICA: Learn more about South Africa's Ocean and Opportunities in the Blue Economy, 19-29 June 2023

English Language
IOI Ocean Academy Highlights in this reporting time frame:
IOI Ocean Academy Türkiye invited Dr Kit Miyamoto, a world-renowned expert in disaster resiliency, response and reconstruction, as special guest lecturer to speak about earthquake resiliency, recovery effort and risk assessment for the coastal areas.
IOI South Africa partnered with the Two Oceans Aquarium Foundation in conceptualising and developing an Ocean Academy focused on expanding ocean literacy, for a diverse group of participants. 
IOI Nigeria Ocean Academy delivered lectures presented in a format that was very interactive to encourage active participation. Participants were charged with Call to Action on ocean governance issues that are affecting the physical planet and the living things, including man. A total of 132 certificates were presented to those that met the criteria of 80% attendance of the course.