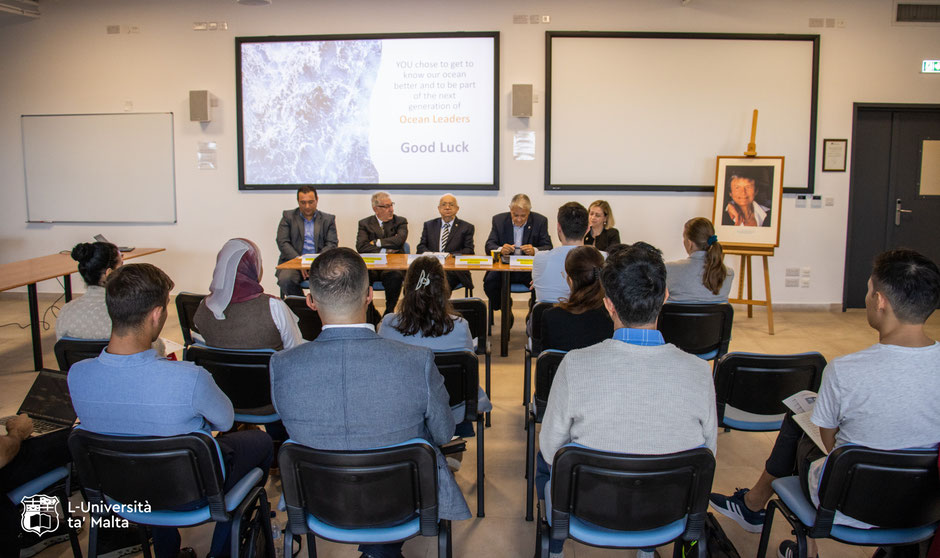 Following a two-year hiatus imposed by the COVID pandemic on in-person training, the annual five-week IOI Malta Training Course on Regional Ocean Governance Course has kicked off with its sixteenth in-person offering in Malta launched during a ceremony presided over by Prof Awni Behnam (Honorary President of the IOI and Training Course Director) on the 7th of November.
The keynote speech was delivered by Karmenu Vella, former EU Commissioner for the Environment, Maritime Affairs and Fisheries, whilst other distinguished guests at the ceremony included Prof Louis F Cassar, who represented the Rector of the University of Malta at the same ceremony; Prof Alan Deidun (Course Manager), Malta's Ocean Ambassador and Director of the IOI Malta Training Centre; and Antonella Vassallo, Managing Director of the IOI. To date, the IOI Malta Training Course has trained around 350 mid-career participants hailing from almost 40 countries bordering four different regional seas (Mediterranean, Black, Black and Caspian Seas) as well as from a number of observer countries, including China. This year's course alumni total 19, hailing from Egypt, Georgia, Turkmenistan, Turkey, Italy, Kazakhstan, Lebanon, Russia and Malta.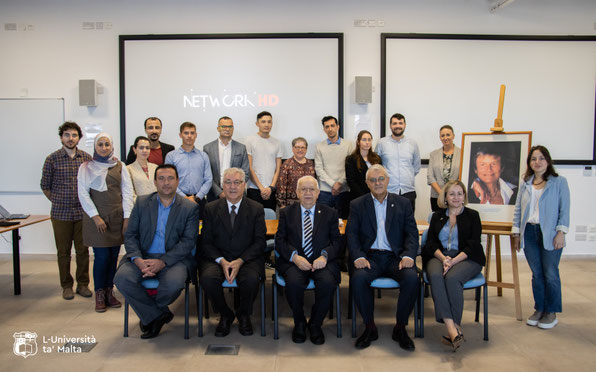 The training programme builds upon the more than 40 years' experience of the International Ocean Institute in conducting training and capacity building programmes on ocean governance (the first such course was held in 1983 by IOI Canada based in Halifax). The IOI Malta Training Programme is fully accredited at post-graduate level through an active collaboration with the University of Malta, representing a total of 15 ECTS through three different Study-Units (GSC 5101, GSC 5102 and GSC 5103). The IOI, this year celebrating 50 years since its founding by Elisabeth Mann Borgese, through the global network of training centres, has trained more than 2,000 alumni globally on thematics which include Ocean Governance, maritime spatial planning and ocean literacy.
The Course programme, which will run until 7 December 2022 is a highly intensive one, covering contemporary approaches to coastal and ocean management, with an emphasis on moral, ethical and legal values in Ocean Governance (equity and peaceful uses of the ocean) under the governance architecture of UNCLOS and related international instruments and agreements. Course applications are normally opened each year over the May - June period. Subscribe to the IOInforma bulletins to stay up to date on any upcoming courses open for registrations.