The 16th edition of the annual five-week Training Programme on Regional Ocean Governance for the Mediterranean, Black, Baltic and Caspian Seas held in Malta came to completion on 7th December 2022. As in previous years, the 2022 Malta Training Programme gave the participants the unique opportunity to obtain formal accreditation by the University of Malta for the academic content of the Course by completing and submitting the full Study Unit assessments. Successful achievement of the accredited Study Units was equivalent to 15 ECTS from the University of Malta, host institute of the IOI Malta Training Centre. 
This year's 17 participants hailed from 10 countries surrounding the regional seas: Egypt, Lebanon, Russia, Georgia, Kazakhstan, Iran, Turkmenistan, Malta, Italy and Turkey. 5 participants from last year's online Malta Training Programme  joined the 3rd component of this year's programme, thus also attaining the full course credits.  As in previous years, the participants came from diverse academic and professional backgrounds, ranging from coastal and marine management to engineering, hydrology and aquaculture management.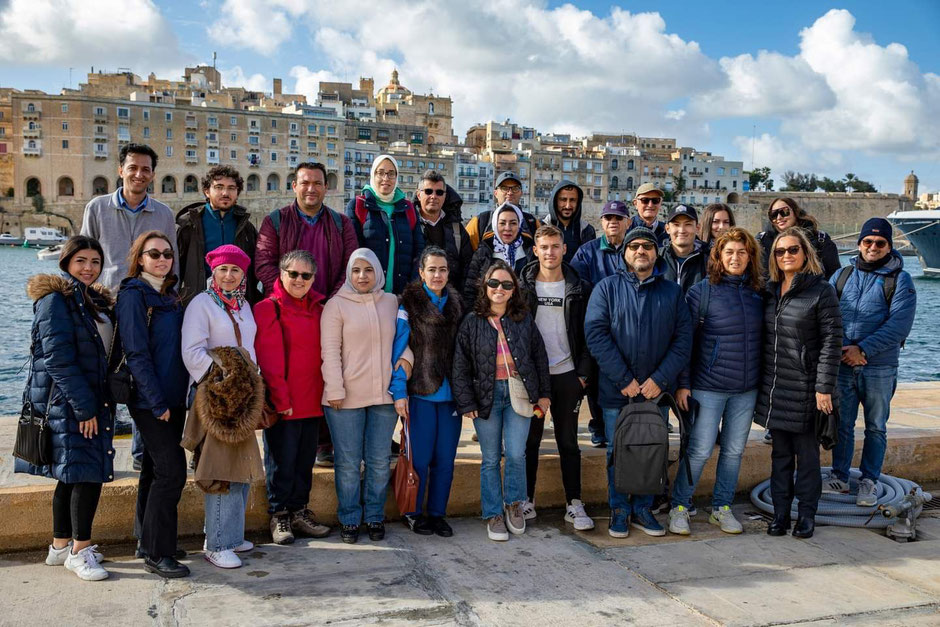 As well as the usual format of class-based lectures, the participants also engaged in policy simulation sessions, role-playing games, scenario planning and mock meetings which allowed them to use their newly acquired knowledge and skills in a more practical and multidisciplinary manner. Similarly to previous training programmes, the learning experience was not limited to the classroom, with a fieldtrip showcasing areas of significant marine and coastal importance around Malta such as the Grand Harbour, the Malta Freeport, Ta' Barkat Sewage Treatment Plant. Additionally, the participants also visited the premises of AquaBioTech Group, Maritime Squadron of the Armed Forces of Malta, Malta National Aquarium,  the International Maritime Law Institute and the The Islands and Small States Institute, where they received briefings, presentations and practical demonstrations from the resident experts/lecturers.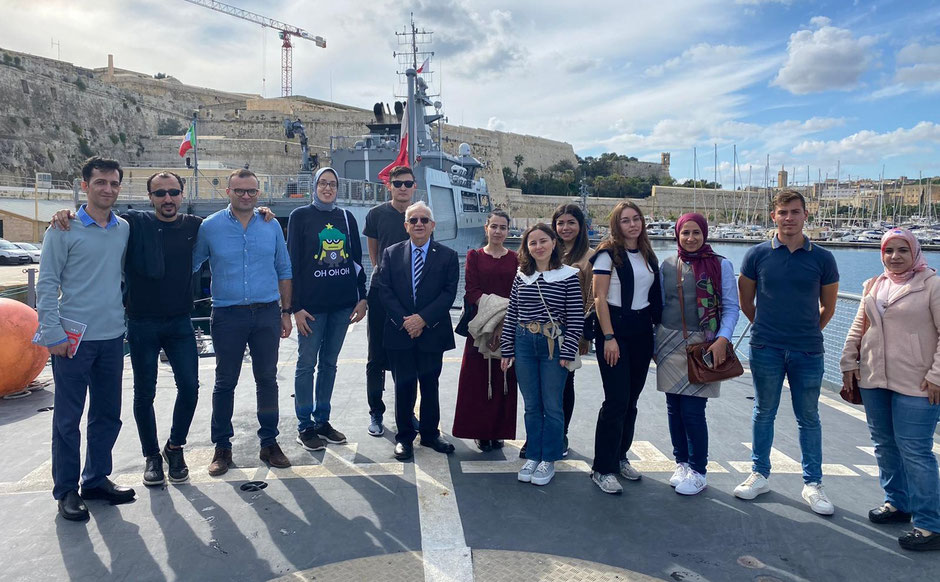 This year's participants also attended the IOI Special Seminar held on the 30th November entitled "Ocean Governance - A Legacy Interrupted", which aimed to highlight the global concerns regarding the current impasse in the sustainable management of the Ocean. During this event the Class of 2022 prepared a statement on the Seminar topic which shall be presented to the UNSG António Guterres.
The course culminated with the Regional Ocean Policy Frameworks Simulation exercise for the Mediterranean, Black, Caspian and Baltic Seas, by now an established hallmark exercise where participants had the opportunity to engage in the process of policy drafting under the guidance of regional experts that encouraged them to use the knowledge gained during the programme in a practical application of policy making and governance.
The 16th edition of the training programme was once again ably directed by Dr Awni Behnam (Honorary President of the IOI). Prof Alan Deidun (Director of the IOI Malta Training Centre and lecturer at the Department of Geosciences, University of Malta) was Course Manager, expertly aided by the course administration team comprised of Celine Farrugia and Marco Iannaccone.